INTRODUCING
The Retail Escape Academy
The Retail Escape Academy Is a Proven, All-In-One System for Landing a Job You Love Without Connections, Without Traditional "Experience", and Without Using Job Search Websites.
GET INSTANT LIFETIME ACCESS
Does This Sound Like You?
You are a Retail Manager looking for a new career that will give you work-life balance, flexibility and job satisfaction.
Someone that doesn't have a clue what they want or can do instead of Retail and who doesn't want to start from the bottom or take a pay cut in another industry.

You have applied for loads of jobs outside of retail but rarely (if ever) hear anything back, let alone secure an interview.

A busy manager that knows they need to find the quickest and easiest way to find and land a new career.
You want to change industries but you feel like you don't have enough "experience" or that you're not "qualified".
You feel like you're doing everything "right," following all of the expert advice, but you're still not getting any results.
I've Been in the Exact Position You're in
In 2018, after completing a decade in the retail industry, I became exhausted by the lack of work-life balance that it offered. Although it was the only job I had ever held, I knew I had to make a change. I had been contemplating a career change for some time and finally decided to take action.
I started by following the conventional advice of sprucing up my CV/Resume and scouring job search websites for roles outside of retail. Despite applying for over a hundred jobs, not a single employer responded. This left me feeling disheartened and frustrated, as it seemed like my retail experience was of no value to other industries.
I began to wonder if I would ever be able to land a job that could match my decent retail salary.
Perhaps, I was destined to spend my life in retail...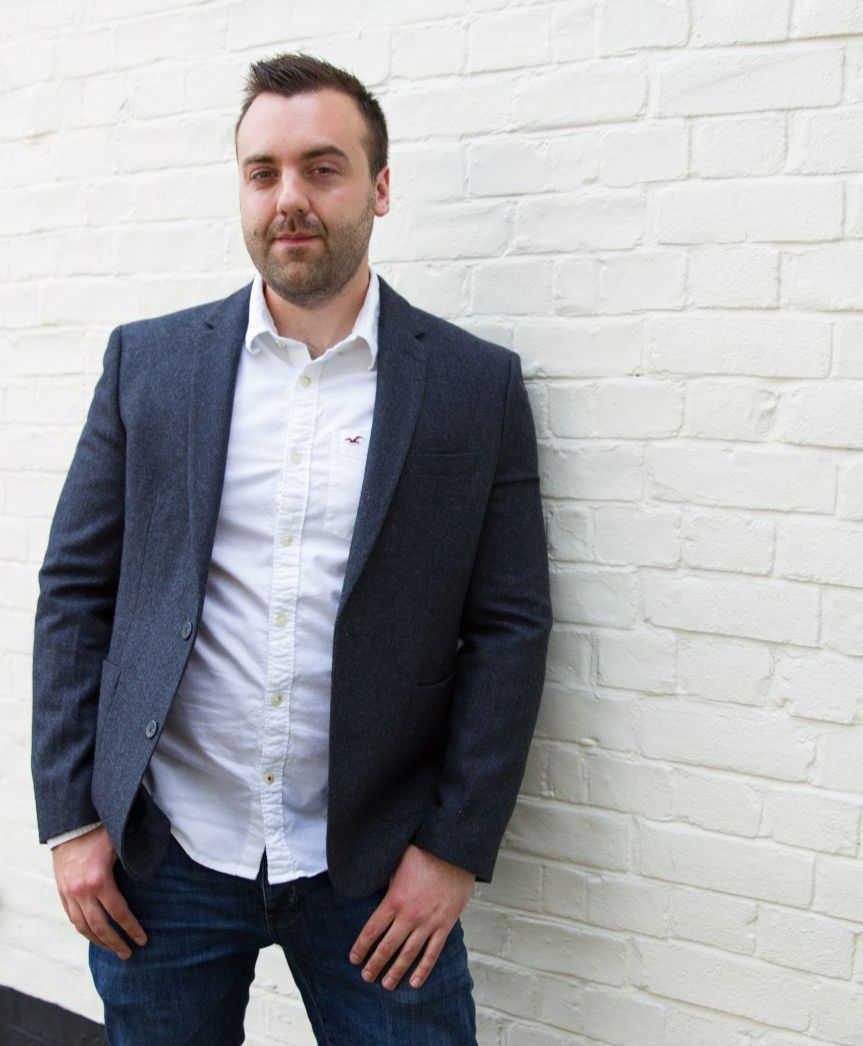 It Was All About to Change
Looking back on my own experience, I now realise that the online job market is not the most effective way to find a job, especially for those looking to change careers and transition into a new industry. With so much competition for positions, it can be incredibly difficult for career changers to even get noticed, let alone land an interview. Despite being taught to use job search websites and apply online, this traditional method simply does not work for everyone.
However, there is a new strategy that I have developed which has helped myself and many others escape the constraints of our current career paths and transition into new roles. This strategy has already helped hundreds of others leave the retail industry and has allowed me to land a job in a completely different field, increase my salary, and improve my work-life balance in just 8 weeks.
As a Retail Escape Specialist, I have fine-tuned this strategy into a step-by-step process that has helped over two hundred retail managers break free from the industry. If you're looking for a way out of retail and want to learn from someone who has been there and done it, then it's time to take the next step and start your own journey towards a more fulfilling career.
YES I DO! I WANT TO LEARN NOW!
Bypass the Application Process
Are you tired of blending in with the 93% of job seekers who rely solely on job search websites? It's time to break away from the pack and discover the secret that sets the other 7% apart. Instead of succumbing to fierce competition, they focus on building meaningful connections with real people, ultimately landing valuable referrals. I will reveal how you can secure a referral at your dream company, even if you currently have no connections within their organization. Say goodbye to anonymity and hello to a standout application strategy.
Stand Out From the Crowd
99% of the people I've helped change careers have only ever worked in retail (myself included). They faced the daunting task of applying for jobs in completely different fields without any direct industry experience or formal qualifications. However, the good news is that I have meticulously developed a foolproof method to effectively demonstrate the value of your transferable retail skills. Discover the secrets to standing out from the crowd and learn how to showcase your unique abilities in a way that captivates potential employers.
Learn From Someone That's Done It
The fastest way to success is to find someone who's done EXACTLY what it is you want to do. I'm going to show you how you can find REAL people that have made the EXACT career change you desire and I'll show you how connect, engage and learn from them. Why reinvent the wheel when you can follow a proven process that has worked for someone else? There's no need to second guess what should go on your CV/Resume, application or what you might get asked at interview…
What's Included In
The Retail Escape Academy
MODULE 1
Career Idea Generator
Introducing a Proven Framework for Generating 30+ Career Ideas Outside of Retail Without Sacrificing Your Salary (Even if You Have Absolutely No Experience in Other Industries)
Discover Industries Where Your Valuable Retail Skills and Experience Are Desired Most

Use 4 Simple Techniques to Generate Exciting Career Ideas
You'll finish this module with complete career clarity on what it is you want to do next in your career.
MODULE 2
Mastering the Art of Self-Marketing
Master How to Market Yourself Effectively as a Career Changer So You Stand Out From the Crowd (Even Against People With More Experience).
Discover How to Get Your CV/Resume Read by a Real Person... Who Actually Responds!

Learn How to Effortlessly Write a Cover Letter for Any Job in No Time at All [Templates Included].

Discover Why What You Put On Your LinkedIn Profile Is as Equally as Important as Your CV.
You'll finish this module with powerful marketing materials that highlight your transferable retail skills.
MODULE 3
Enhance Your Hiring Prospects Through Relationship-Building
Discover how to find people that have made the exact career change you desire and how to follow in their footsteps.
Master how to network without feeling sleazy or awkward and a highly effective cold emailer [Scripts Included]

Determine how to identify target companies that will be scrambling to hire you.

Discover how to identify contacts who can influence your ability to get hired at those target companies.
You'll finish this module with the ability to turn complete strangers at your dream companies into advocates that want to refer you!
MODULE 4
Job Offer Blueprint
The Job Offer Blueprint Is a Multi-Step System for Generating a Pipeline of Interviews for Careers in Exciting Industries - Even if You've Only Worked in Retail.
Learn My 5 Easy Steps to Build a List of Dream Employers Who Need Your Skills

Discover Proven Strategies for Getting Employers and Connections to Reply

Create a Retail Value Proposition That Makes Your Retail Value Irresistible and Crystal Clear to Recruiters and Hiring Managers.

Learn How to Build Your RVP With Templates and Real-Life Examples That Worked! [Templates Included]
You'll Learn How to Generate an Endless Pipeline of Interviews for Vacancies at Your Dream Companies.
MODULE 5
Ace Your Interviews
Interview Mastery: Learn T-SAR, the Research-Backed Interview Preparation Strategy to Ace Interviews in Any Industry.
Discover What It Takes to Ace Interviews in Industries You Know Nothing About

My Simple Formula For Personalising Your Interview Answers To The Company

Unlocking the Key to Anticipating Every Interview Question: A Simple Trick Revealed!
You'll finish this module with the knowledge to turn your next interview into a job offer.
This System Has Helped People Land Job Offers At...
Bonus 1: VIP Support

As a member of the Retail Escape Academy, you get lifetime access to my private VIP Retail Escape Community.

Engage with like-minded people without worrying about your employer finding out (as you can set up an alias account/name).

Get direct access to me so I can help you break through any barriers you face throughout your retail escape journey.
Bonus 2: Personalised Critiques
Have you ever enrolled in a course and questioned whether you were making progress? Well, worry not! With my expert guidance, you can craft a comprehensive CV/Resume that truly shines.
And the best part? You can submit it to our team of CV Specialists, who will provide you with a personalized video critique, ensuring you're on the right track.
But wait, there's more! In the realm of retail, many of us have only encountered a handful of interviews throughout our careers. That's why we offer the opportunity to record your practice interviews and submit them for a critique as well. Gain valuable insights and refine your interview skills with our professional guidance.
Here Is What People Are Saying...
Here's Everything You'll Get In The Entire Programme (It's Jam Packed)
Access To The Entire Retail Escape Academy Course (All 8 Modules) - worth 600
Word-For-Word Scripts, Templates, Guides & Resources - worth £199
Access to My Private Retail Escape Community - worth £99
Access to This Training for Life + Regular Updates - worth £99
120 Page Step-By-Step Workbook - worth £199
A New Exciting Career With Better Work-Life Balance (Without Taking A Pay Cut)

- priceless
Bonus
But Wait...
You are getting £1,917 worth of value today by joining the academy.
But don't worry you're not going to have to re-mortgage your house.
I've got good news.
You won't pay £1,917… you won't even pay half...
You won't even pay 35% of that...
30-Day 100% Money Back Guarantee
People ask me all the time "what is your retail escape success rate, Tom?"
Let me tell you this, those that take action on the content in this course… it's 100%.
I'm confident you won't request your money back, but if you put the work in, can evidence you've taken action, and this programme doesn't get you results.
Then you can have 100% of your money back.
The problem is people don't always take action, so here's who this course is not for…
The ONLY Programme Designed Specifically For Retail Managers Looking To Successfully Change Careers.
Being part of the academy means you get the value of my £2k+ 121 coaching programmes but at the fraction of the price.
Same results but a quarter of the price.
You only end up paying the cost of an annual gym membership.
Unlike a gym membership, I bet you'll make better use and get better results with my Retail Escape Academy.
Worried About The Investment?
What price would you put on the result of landing a new job outside retail?

But not just any old job- one that is perfect, one that gives you everything you've always desired in a career.

What would that be worth to you… 1000, 5000, 10,000?

Almost priceless I bet.

Well, what if I told you that it is extremely likely you will earn your investment back too?
This programme isn't just about getting a job.

It's about getting you out of job using traditional methods that the AVERAGE job seeker is using…

…and getting you doing what the BEST should be doing.

As a result, you will stand out from the crowd.

You're going to find a job and company that is going to want to pay you what you are worth.

You'll likely find you have been underpaid in retail.

You pay £620, secure a new career and make at least x10 your investment back in a pay rise!
Your Salary Isn't the Reason You Are Trapped in Your Retail Career
Although, speaking from experience, I'm sure it feels that way right now. You either don't value your skills as highly as you should. Or you aren't doing a good enough job showcasing your transferable skills.

But let me tell you this. You are not defined by retail. You are in fact defined by your skills. Skills you've acquired over your career to date. It doesn't matter if you are paid 20k or 120k. Your salary is based on the value you deliver using your skills.

My system is all about helping you find industries that need those particular skills. Employers aren't just going to hand over huge salaries without you putting in some work. But I'll show you how you can have them eating out of the palm of your hand in no time.
You Don't Have Time to Waste
As a Retail Manager, you simply don't have the time to waste on strategies that don't work. You need a more informed approach.
Learn exactly what you must do to successfully change careers in the least possible time.
I've spent years figuring this stuff out for you so you don't have to.
This programme is designed for busy Retail Managers…
… and the great news is you can implement the course is just 30 minutes per day.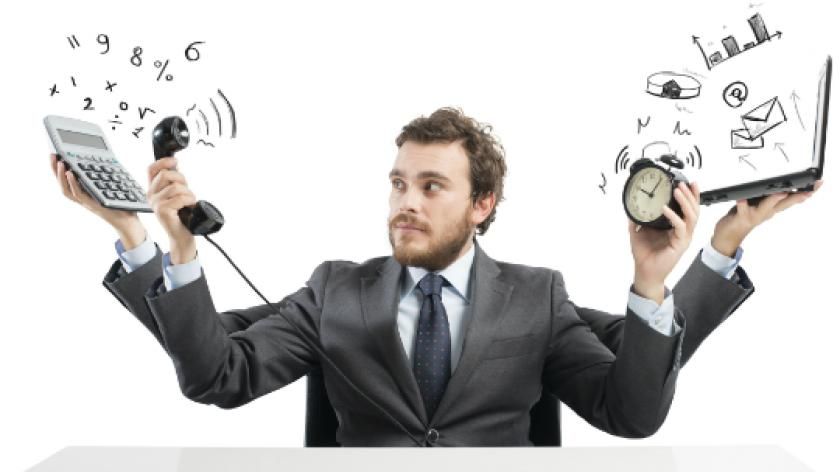 Here Is What People Are Saying...
This Isn't For You If You Are...
Not prepared to put the work in. If changing careers was easy everyone could do it. You need to work at it.
Looking for a quick fix. 
A
IM NOT ONE OF THOSE PEOPLE. I'M IN.
What Will You Do?
Now, the way I see it, you have three options…
1 - Spend Another Year Working in Retail
Keep wondering if there is something better out there…
Missing those important times in your life because you're always working.
Never getting to switch off because your career demands 24/7 commitment…

And maybe living a life of regret because you leave it too late to make a change…

You can keep trying to figure everything out on your own, never really doing anything about it… only ever thinking about what life would be like with more work-life balance and job satisfaction but never doing anything about it.
2 - Try and Do It on Your Own
You can walk this journey alone, it is certainly doable especially if you follow my advice in my posts and content.
But it is also the option that leads to people settling for less… less salary… less satisfaction.
Why? Because I know it's a hard journey (I've been on it myself) and there are many pitfalls. It's the reason why I do what I do.
Learn from someone that has learnt the hard way so you don't have to.
And without taking a cut in expectations or salary just to get out of retail.
Bringing me onto option 3.
3 - Sign Up to Join The Retail Escape Academy
You'll be handed all the tools and insight needed to make a successful career change.
No more failure, no need to lower your standards or salary expectations.
Have someone that is going to challenge you and make you stick to it.
You're going to be on the first step towards finally doing something about it.
And more importantly, towards that career with more work-life balance and job satisfaction.
Click the button below to get started.
I do not have the experience or qualifications listed on the jobs I'm applying for so how can I change careers?
Do you offer a guarantee?
How will I find time to implement what you teach?
You're from the UK, does what you teach only apply there?
What if retail is all I have ever done?
I don't think right now is the best time; I've got a lot going on at the moment.
I am on a good salary; do people really secure careers with similar salaries?
How is the course delivered?
How can I prevent my employer finding out I'm trying to escape retail?